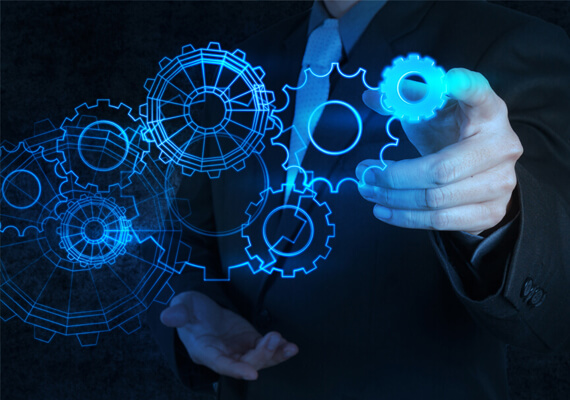 Get the excellent solution engineering service at Connecting People
Solution Engineering is a multidisciplinary entity comprised of people who collaborate closely with sales, customers, marketing, key stakeholders, and product development to create a cost-effective and highly responsive solution for your business or product. In a nutshell, Solution Engineering is a technical mindset or way of thinking about how to solve a problem best. We at Connecting People provide dynamic engineering solutions for enterprises, reducing time-to-market, improving decision-making, and increasing scalability through user-friendly custom-tailored solutions. Our top-tier engineers will make this offering as seamless as possible to provide a great solution to the customer.
How do Connecting People help organizations?
Everyone knows that we offer various services to many organizations, and solution engineering is one of the services. But people don't know how we are helping them. Our skilled team will operate efficiently to explore the challenges and possibilities of solution engineering, and here are them:
Technical support
As the technical liaison, you will work with the sales, marketing, and services teams to develop customized presentations, demos, and proofs-of-concept.
Projects for Proof of Concept
Drive the success of the proof of concept projects by developing a compelling story that portrays our solution as a must-have that provides quantifiable and real business worth to our customers.
Create Powerful Champions
Create strong champions among our prospects by gaining their trust through technical, product, and business expertise.
Solution Technical
After developing the technical solution with us, elevate the story so that your sales team and you can effectively pitch relevant content to SVPs, COOs, and CFOs.
What do we offer?
The victory of a company depends on how it is beneficial to its clients, and this is one of the reasons we are so popular in the market. Working with Connecting People for the solution engineering will provide various benefits to the organization, and those are mentioned below:
Leading technicians to augment your existing team
Costs for obtaining the expertise you require are known and predictable.
Engineers with proven track records to assist in the resolution of complex technical issues
A vast technical resource to help your company through major projects.
Administrative costs have been reduced for the organization.
Engineers concentrated on ensuring that installations run smoothly, on time, and within budget.
What makes us different from others?
Nowadays, business people are very clever, and they would take any decision after considering so many things. In such cases, we are flagging as a number one choice for many organizations for their solution engineering service, and here are the reasons:
We let technology providers stand out, win, and grow in the secure Digital IT space.
Identify and accelerate IT channel growth opportunities by adding unique value in connecting and securing digital IT.
We are committed to a mutually respectful culture of diversity and inclusion, positivity, teamwork, support, and personal development.
We act with honesty, transparency, and integrity, holding ourselves accountable for our actions.
As a company, Connecting People prioritizes environmental protection. We act ethically, contributing to the social community in which we live and advocating for a safe and healthy environment.
We are enthusiastic about what we do.
We work proactively and collaboratively, emphasizing innovation and customer satisfaction.
Our team specializes in each action and provides their best throughout the services.
Clients can enjoy our 24/7 online support and flexibility.
Contact us:
Connecting People solution engineering services leverage modern enterprise platform engineering to build robust solutions with cutting-edge technologies, focusing on engineering data management, analytics, automation, and other features that can help them gain a competitive advantage. The best idea to develop your business is to contact us and hire our solution engineering service for you.